READERS CHOICE AWARD WINNER —
4 YEARS STRAIGHT!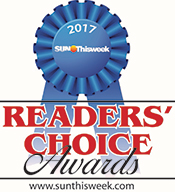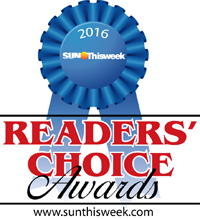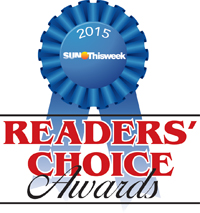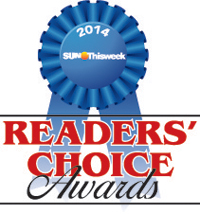 BURVILLE LAW OFFICES
B
With over 20 years of experience, attorney Michael D. Burville is committed to providing you with practical, straight-forward, and value priced solutions for your personal or business legal needs. We are able to offer our clients the quality of a downtown firm without the downtown firm overhead and high fees. When you make that first call to our office, attorney Michael D. Burville starts building a relationship of trust and confidence with you by really listening, by narrowing the issues, and by suggesting focused options to give you peace of mind. We are proud of having been selected in multiple years as the Readers' Choice Award winner as best attorney in the Rosemount/Farmington Sun Thisweek newspaper and view the awards as recognition of our success in building trusted relationships with clients.
Hanging in our office for every year that we have been in business is the framed motto: "Pride. Pride is a personal commitment; it is an attitude which separates excellence from mediocrity." We do take pride in the quality of our services and are honored that other professionals (such as CPAs, bankers, financial advisors, insurance agents, and many attorneys) regularly display their trust in the firm by referring their own clients to attorney Michael D. Burville for assistance.
If your issue is not within the firm's areas of practice, we will do our best to identify and refer you to a qualified attorney that can assist you. Occasionally, the answers we give are not what a client was hoping to hear, but we are committed to providing you with honest and practical advice intended to save you time, money, and emotional turmoil.
CONTACT US
C
If local, experienced, and professional service is important to you in meeting your legal needs. Initial telephone consultations are provided at no charge. For the convenience of our clients, we are available to meet with you in either our Farmington or Shakopee locations.
The information you obtain from this site is not, nor is it intended to be, legal advice. You should consult an attorney for individual advice regarding your own situation.
WHAT OUR CLIENTS SAY
"

Mike – You are a "WOW!" This is a term a very dear friend of mine uses when describing someone who so exceeds your expectations, your response is simply with wide-eyes, jaw dropped, and all you can do is respond….."WOW!" You don't get any better than that! You have my respect and gratitude!"

"We visited Michael to establish a will, estate planning and a living will. He listened to what our family's situation was, explained the options to us that would best fit our situation. He was very easy to talk to and in terms we could easily comprehend. He is very personable and made our appointments very comfortable. We chose Michael since he is involved in his community including the Chamber of Commerce. I would recommend Michael to anyone that needs a lawyer."

"I appreciate the detailed overview and options of estate planning Mike offered before we began the process. He kept the process moving and completed it in a very timely manner and followed up on details that needed additional work. I enjoyed the pleasant and easy manner in which he helped me complete advance directives, power of attorney documents and estate planning."

"We had delayed our estate planning for several years because we didn't know where to start and the thought of it seemed overwhelming. From the first time we talked with Mike at Burville law, he set us at ease. He took time the time to explain the process to us in non-legal terms and was great at answering all of our questions. After our first visit, we left with a clear list of homework; things we needed to discuss and documents to locate. After submitting our homework, we were meeting back together just a few weeks later to look at our finalized documents. It could not have been any easier to get peace of mind that our family is protected should anything happen to us."

– M.L & J.L. Farmington, MN